Bio ja portfoolio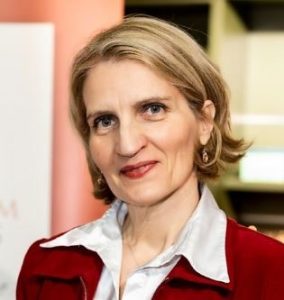 Tiia Nightingale on konsultant ja projektikoordinaator, rohkelt avaldatud loovkirjutaja, arvukate persooni- ja teemalugude, ilukirjanduslike raamatute autor ning hinnatud intervjueerija.
Endise pikaaegse diplomaadina ning erasektorist on tal on suured kogemused rahvusvaheliste projektide koordineerimises, kriisihalduses, kliendisuhtluses, turunduse, müügi ja ekspordi alal reklaamiproduktsioonis ning mitmes muus valdkonnas. Ta on töötanud toimetajana kirjutavas meedias ning televisioonis. Tema originaalloomingut on avaldatud paljudes väljaannetes.
Julgeolekupoliitika diplomaadina ning rahvusvaheliste suhete eksperdina on Tiia töötanud välisministeeriumis, Euroopa Parlamendis, Eesti esinduses NATO juures ning erasektoris konsultandi ja projektikoordinaatorina. Ta on toimetanud ja tõlkinud ilukirjanduslikke, eluloo- ja erialaraamatuid ning filmistsenaariume.
Lisaks ajalooteaduse magistrikraadile Tartu Ülikoolist, on Tiia läbinud mitmed täiendkursused erinevatel aladel nagu psühholoogia (Yale University), positiivne psühholoogia (University of North Carolina at Chapel Hill), projektijuhtimine (University of California, Irvine),  stsenaristika (Michigan State University), filmilavastus ja stsenaristika (Tallinna Ülikooli Balti Filmi, Meedia ja Kunstide Instituut), riiklik julgeolek ja juhtimine (George C. Marshall European Center for Security Studies), läbirääkimised (Eesti Vabariigi Välisministeerium), avalik esinemine (Eesti Vabariigi Välisministeerium), meediasuhtlus (Eesti Vabariigi Välisministeerium), täiskasvanute koolitaja koolitustegevuse arendaja ja õppimise toetajana (Tallinna Ülikool) ning mitmed teised.
Tiia on osalenud paljudes raamatu-, telereklaami-, brändingu- ning disainiprojektides, toimetanud käsikirju, innustanud inimesi ning aidanud neil ideid ja unistusi võimsateks tulemusteks vormida.
Üks rahvusvaheliselt silmapaistvaid projekte oli näiteks välisministeeriumis Eesti ÜRO julgeolekunõukogu kampaania meeskonna koordinaatori ja brändijuhina.
Hetkel tegeleb Tiia konsultatsioonidega ning kirjutab oma kolmandat raamatut.
Rohkem infot loomingu ja projektide kohta vt portfooliost.
Kontakt: (+372) 58556975
Bio & Portfolio
Tiia Nightingale is a consultant, project coordinator and writer, a former long term diplomat, and an experienced crisis management expert. She is a valued interviewer and published author, translator of numerous books, personal and feature stories. She has worked as an editor in written media and television.
Tiia has MA degree in History from Tartu University, Department of Philosophy. She has completed additional training courses in Psychology (by Yale University), Positive Psychology (by University of North Carolina at Chapel Hill), Project Management (by University of California, Irvine), Script Writing (by Michigan State University), Film Directing and Script Writing courses (by the Baltic Film, Media and Arts School by Tallinn University),  courses on National Security and Decision Making (by George C. Marshall European Center for Security Studies), Negotiations (by Ministry of Foreign Affairs of Estonia) , Public Speaking (by Ministry of Foreign Affairs of Estonia),  Media Relations (by Ministry of Foreign Affairs of Estonia); Adult Trainer as Developer of Training and Learning Supporter (Tallinn University) and many more.
Her original writings have been published in numerous publications. She has edited and translated fiction, biographies, professional books and screenplays from English to Estonian and vice versa.
Tiia had a long career as a diplomat of NATO and security policy, working in the Ministry of Foreign Affairs, the Permanent Representation of Estonia to NATO, the European Parliament and other institutions.
Tiia has been involved in numerous book, TV, branding and design projects. She has herself written books and co-written and edited several manuscripts, inspired authors and helped turn ideas and dreams into powerful results.
One of the internationally visible projects was Estonia's United Nations Security Council campaign as the brand manager and task force coordinator at the Ministry of Foreign Affairs.
Tiia is currently busy in consulting business and is writing her third book.
See some of her projects and creations in portfolio.
Contact: (+372) 58556975
See also